Cheating on someone is one of the worst things you do to another person. It means you are backstabbing someone who really loves and cares about you. There are many couples who torn apart their marriages, because of one's unfaithfulness. It's okay, If you want to be with someone else, end your relationship and move on but don't cheat and hurt others.
Here are 10 of the most common signs that your spouse is cheating.
1. More Use Of Social Media Apps
When you feel that your spouse is cheating on you, check out their profiles. They must be appearing there as "single." Updating their profile picture as a solo or with their friends.
2. Frequent Changes In Passwords
Take notice if there is an increased use of social apps and frequent changes in passwords. If they change their passwords, it means the chances are they are hiding something from you.
3. He/She Talking Less
If he/she is less interested in talking to you, maybe the reason is he/she is scared of slipping up.
4. Cell Phone Habits
When your spouse answers the phone immediately, check on it. If he/she cheating on you, they surely use cellphone all the time.
5. There is Something Missing In Your Relationship
If you have not had sex for the last 2 months, then there is something wrong. Your partner might be cheating on you. There is also the possibility that his or her interest in having sex may increase, because of feeling guilty.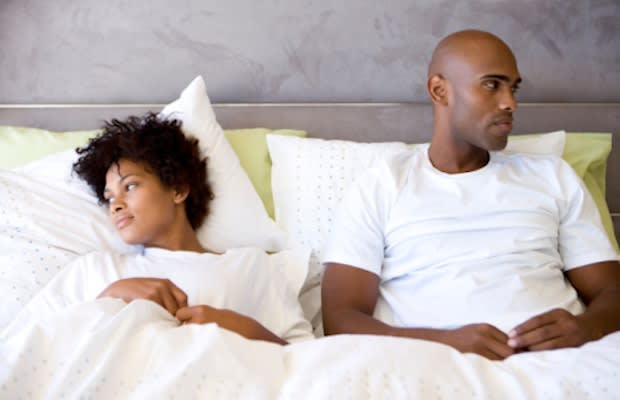 6. Blaming You For Every Thing
No matter if something happened to them at work or away from the home, they find a way to blame you for everything and make you feel bad.
7. Changes In Their Appearance
If they are cheating, obviously they'll follow the instructions of the new one in their life. You'll definitely feel, he/she is out to impress someone.
8. Increase In Social Activities
Take notice, when your spouse starts taking more interest in social activities. There might be the presence of another person.
9. They Have Anxiety And Get Jealous Easily
If your partner is anxious and getting jealous easily from the things, then they are more likely to cheat.
10. Smells Differently
If your partner smells impossibly fresh and clean after a hard day at the office, could be the affair has already started. Take notice of it.