Is there any perfect, happy family? Perfect parents, Perfect Son, perfect daughter or perfect siblings. Perfectly dressed and well mannered. No, These is not any family like this who is totally perfect. Because "No One Is Perfect." There are only messed up families trying to be perfect in their own way.
We all have dirty secrets in our family. We just hate to admit it. But 20 people just took their darkest family secrets to the next level. These secrets will make you feel grateful for the family you have. What are your Darkest Family Secrets?
1. Brazilian Nazis
"I married this woman a few years ago.
After dating her a while, I could tell there was something strange about her family. She claimed that she didn't know what part of the world her ancestors were from, didn't know where her last name came from, her parents had blonde hair and blue eyes, but had Latino accents. I later found out their first language was Portuguese and they were from Brazil.
Anyway, about a year after we were married, she sat down with me and explained that her grandparents were avid Nazis who fled to Brazil just before the war ended. She obviously didn't like for people to know this, and had a hard time finding a way to tell me. I didn't really care. I told her that I loved her for who she was and it didn't matter who her grandparents were, all that mattered was who she was.
Anyway, it seemed important for her that I meet her relatives in Brazil, and apparently, her parents went there to visit every few years. So we planned the most bizarre trip of my life. When you first arrive, nothing seems off about the colony. They speak Portuguese and German, they have jobs, they drive cars, they don't stand out in any way except that they look different than other Brazilians. The colony is isolated, and the few locals who are around don't seem to care of really quite grasp what's going on.
But once you start talking to people, you realize that they are deeply disturbed and have a deep-seated hatred for anyone who is different from them, especially Jews. I remember one conversation I had with her great uncle, a man who, I kid you not, had a Hitler mustache.
'If you are going to be a part of this family you have to understand what we are planning. This is not some sad, little nursing home for the Nazi way of life to die, it is merely an incubator.'"
2. Oftenly people speak the truth when they are angry
"Found out through an angry vent given by my mother, that most of my cousins aren't legitimate, and most of my aunts had lied to their husbands about the true father of their children. Also found out that there was a very large niche of the family I had never met and that no one really admits to – because they're all inbred."
3. Sex Before Legal Relation/Marriage
"When I first started dating my girlfriend, I was invited to her very conservative Catholic parents' 25th wedding anniversary party. I was hanging out with her and her 24-year-old older brother afterwards, and she was talking about how her mom found her birth control earlier that week and lectured her about how wrong premarital sex was (we weren't having sex). I quickly did some mental math and said, 'She shouldn't talk since your brother's birthday is in 5 months.' They both looked at me with a crazy amount of shock on their faces. They had never figured that out."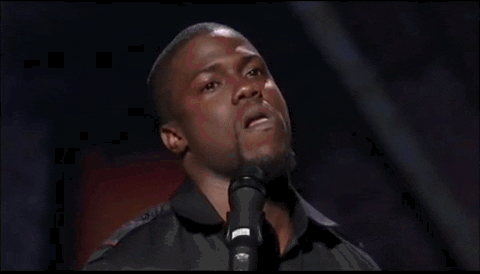 4. Secrets After Death
"My grandmother's cousin married a man she met in college. They had a daughter and were married for maybe 40 years. 3 years ago, he passed with cancer. We were not shocked at this. After all, he was approaching 70 and had a bad form of cancer, and it was spreading fast. We were prepared for this.
What we weren't prepared for was that after he passed, his wife found a journal of his which explained that for 35 years, he was having another relationship with a man.
It was a shock to all of us. He was so committed to his wife, that he never left. But at the same time, it must have killed him to stay silent for such a long time."
5. Make sure your own fingers are clean
"Thought my parents divorced just as a mutual agreement but my father had an affair. He was a cop and slept with his partner's wife. Up there for the biggest piece of the crap award. I was 6-years-old when this all happened, 19 now and just found out a couple months ago.
Father also hates me because I decided to get out of the Army after breaking both of my legs at airborne school. Found out he got out of the Marines for having flat feet that hurt. Aunt (his sister) told me that he drove from Georgia to Florida every weekend because he hated his time in the Marines so much. Tries to tell me I am a wuss and disowned me."
6. Lie About Someone's Death
"A long time ago, back when I was still in middle school my mom's best friend died. She wouldn't tell me how she died. Only that it was sudden. When I asked why we weren't going to the funeral she told me that there wouldn't be one because 'her body was being donated to science.'
I didn't ask any more questions. That was the last time we ever talked about her. Well, five months ago my mom handed me her phone to find the number for Domino's and as I'm scrolling through her contacts I come across the phone number of the dead best friend. Biggest WTF moment of my life. The next day I called it from a pay phone at Waffle House and she picked up. I instantly recognized the voice and accent. She's not dead. Second biggest WTF moment of my life."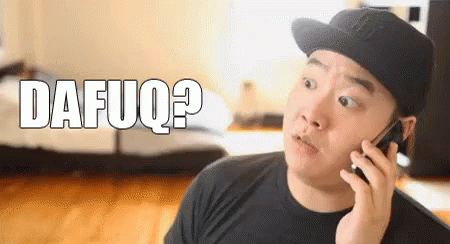 7. Perfect Druggie Family
"My mom was born in Colombia and moved to the U.S. when she was 12. I never knew much about her family, and was told multiple variations of sugar-coated stories by other family members whenever I tried to find out more about my family history.
I was already aware that the Italian side of my family (paternal) had ties to the mob in NJ and eventually moved to Miami where my parents would eventually meet. Through Google, I also found out that my grandfather was a snitch, ended up in the witness protection program after being implicated in a murder and being indicted for selling massive amounts of cocaine. Ok, I thought, I can deal with that knowledge. Crappy about the coke, but maybe my mom's side wasn't so bad?
Thanks to ancestry websites and Google, I soon discovered multiple newspaper articles from the 1980s that would indicate that my maternal Colombian grandparents were the leaders of a massive pot smuggling ring which, at the time, was referred to as the largest pot smuggling operations ever carried out in the U.S. Both my grandparents were sentenced to over 250 years each, but after that my trail ran cold and I do not know how or when they died.
Family rumors would have me believe that my grandfather died of a heart attack in jail soon after hearing that my grandmother was murdered in Colombia. My mom never talks about it and I don't feel comfortable asking. Very few of my friends know about it, but I must say I find it ironic that my Italian paternal grandparents were coke dealers, while my Colombian maternal grandparents were prolific pot smugglers."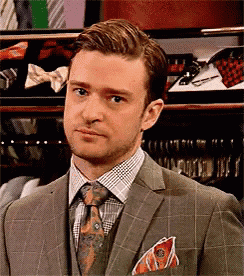 8. Confusing Family
"This happened in May of this year. I have a sister who is four years older than me and a half-brother who is 14 years older than me (from a different father).
My aunt, my mom's sister, sent out an email to the entire family that vented about 60 years of hatred toward my mother. Right at the end of the email, my aunt clearly indicated that my mom had another kid that no one knew about and had given the kid up for adoption. Huge news to my family who knew nothing about this.
I asked my mom about this and found out that the father of the kid was my brother's dad, but my mom and he weren't married when this happened 45~ years ago, so it was looked down upon by others. My mom eventually married my brother's father and had him, but that was a few years later. After they got a divorce, she got married to my dad about 8 years later."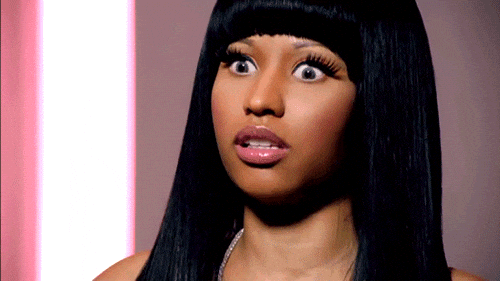 9. A Sword Duel
"I found out that one of my ancestors was exiled from Russia for challenging an army officer to a duel (with swords) and winning. My ancestor worked in the czar's stable, and the argument arose when the army officer insisted on riding my ancestor's horse. The horse threw him off and the army officer shot it.
We've always been horse people."
10. Murder Confession
"My mom and I cared for her father as he deteriorated with old age. As his mind went he told stories from the war, from his youth, and about my grandmother's first husband.
My grandpa had a crush on her before WWII but never acted on it because he was dirt poor. He lied about his age and joined the Navy when he was somewhere between 14 and 16 so he could be respectable. So he could be worthy of her.
While he was away she married a man her parents liked. Her first husband beat her badly, would get drunk and assault her then call her mean names and make her sleep in the barn. She stayed because divorce wasn't something you did at the time.
My grandpa got back, all snazzy in his uniform, and was told she'd married and where she lived. He showed up to say hello and there she was a bloody mess. He took her to the Doctor, got her cleaned up, and convinced her to divorce him.
A year later they were married. Her ex kept showing up to harass them.
The story we'd always been told is that her ex finally got the hint and moved away.
The story my grandpa told me, in a lucid moment, was basically this:
'I hated him for what he'd done to her. I knew he'd never leave her alone. I made sure he'd never bother her or any other woman again.'
I think my grandpa confessed to killing his wife's ex-husband.
What you have to keep in mind is that this was a very rural part of the Midwest in the 40s."
11. Their Son or Not?
"My parents used to always joke about how 'we picked the wrong boy at the hospital.' I never thought much of it. A year ago (I'm now 17), they told me that when I was born in the almost exact time as a boy whose parents abandoned him. The boy was almost the same size as well. Now, you'd think that this would never happen, but I was born in China at a hospital that somehow mixed us two up. Essentially, they weren't exactly sure if I was the son of my parents. My mom looked at the two of us and swore that I was the one, despite the nurses' tags stating otherwise. Genetic tests were (relatively) expensive then and were refused by my mother. They didn't care at the time since there was no parent to claim the other boy.
Now, I'm about to go off to college, and I have no intention of finding out whether or not I'm the biological son. Strange when I think about the other boy though. People always say I do look like my parents though, so I have little doubt that mother knew best."
13. Living of the secrets
"My grandmother has all the dirty little secrets but she's too proper to spill anything. Until this one night when she told me about my grandfather's (her husband's) family…Essentially they were poor, living on the streets and trying to earn money during Australia's gold rush. Anyways, the family had too many kids and not enough money so they sold one of their kids. He would've been my grandfather's great uncle I suppose. She had kept it secret all this time."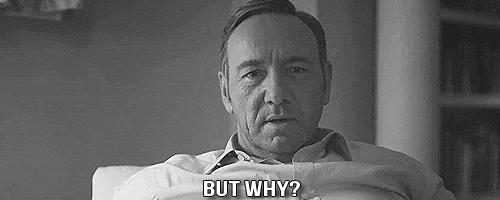 14. Atheist Priest
"My great uncle, who became a Catholic priest at a young age, came out to his parents as an atheist while in seminary. They threatened to disown him if he ever told anyone else, or if he left the seminary (They came from a small town near Boston; I guess it would have been social suicide back then). So he stayed, became an excellent priest, and apparently never told anyone until my dad asked him for advice when he was considering the priesthood as well. He swore my dad to secrecy until he (my great-uncle) was dead because he was afraid of the impact it would have on his congregation if they found out.
I discovered all this about a year and a half ago when my dad was extremely drunk and ranting against religion. Completely shook my view of my great-uncle and great-grandparents – they always sounded like the model family, and my uncle was an amazingly peaceful and humble man, didn't stop working in the community until shortly before his death three years ago. If anything I think it made me respect him more, in the end."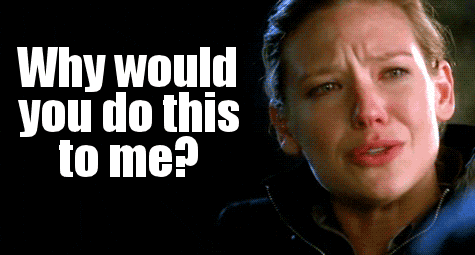 15. A prank baby
"My uncle was pissed at my dad once, and decided to poke holes in all of his condoms. He was dating my mother at the time, and that is how I came about. I wasn't supposed to know, but my uncle told me once when he was drunk. I am thankful he did it, but that was a pretty douche move."
16. Illegitimate children
"We had a family Christmas dinner a few years ago where my aunt and uncles from both sides were staying over at our house. There were probably 10 or 11 of us at the dinner table, and everyone is getting along well like we always do. My cousin, around 14 or 15 at the time, brings up something about how he laid a massive poop earlier that day. The kids laugh and the adults were like 'that's not table conversation.' Then I jump in and say 'haha yeah, there are things we don't talk at the dinner table, like politics and illegitimate children.' Every adult at the table drops their eyes to their plate and goes silent. I'm sitting there like uhhhh, what in the Woody Allen movie is so awkward about all this.
What I didn't know is that my uncle had an illegitimate child many years ago and that's always been a point of contention between my aunt and him. They also had been arguing about that earlier in the day, and all the adults knew it. Hahah man, that was jokes. But seriously though, never make jokes about illegitimate children unless you are absolutely sure no one has one."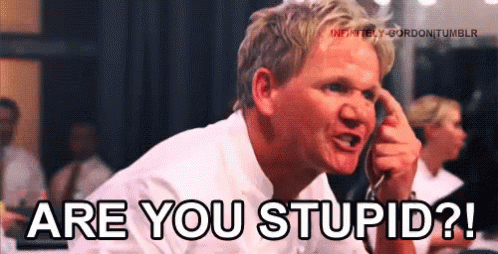 17. Royal blood
"I recently learned that my mother is the child of an affair. And that my grandfather was illegitimate royal blood from Russia."
18. The French Whore
"My family is mostly Portuguese. It used to be completely so, but my paternal grandfather married a French woman. All my life my grandfather called her something in Portuguese that I couldn't understand. Last year at Thanksgiving I found out it meant 'The French Whore.' My grandfather's parents hated her and called her that. My grandfather decided to own it and made it a pet name."
19. Hidden affairs.
"I found out that my mom had an affair with my piano teacher. Not sure that my dad even knows."
20. Moving the entire family
"The only reason my family is in California instead of New York, because my dad's father wanted to follow his mistress (which nobody knew about until he died) to California, so he uprooted his entire family and made them move over here."