Boyfriends make life romantic, more beautiful and worth enjoying. They are believed to be best when it comes to having a partner. But there are cases where girls feel hurt, disappointed and face breakups due to disgusting reasons. When this happens, a girl can't forget that easily. So why not girls should try a relationship with a pizza than a boy. Pizza is hotter than any boyfriend around, it makes you fulfilled and it can be your best BABE. This post is just to make your day better, in case you are having a bad day. Here you will find out why having pizza is better than having a boyfriend.
1. Whenever there is a desire in you to have pizza, you can have it. Eat and enjoy to the fullest. Would this world give you a fucking handsome and hot like pizza boyfriend when there is a demand?
2. Your pizza will never think you are fat and will tell you either. And some fucking boyfriends end up their relationships after passing some disgusting remarks on their girlfriends just because they look healthy.
3. When you are in a mood, pizza will come or go. There is nothing better than having a pizza. And if we compare pizza with a boyfriend, the former is a far better option.
4. Can there be any better than partner than a pizza when you feel bored late night? Just order a pizza, have it like a boss and you will not feel bored anymore. Let me say, every girl wishes a boyfriend but why don't you try your crush on pizza?
5. You can easily fit a whole piece of pizza into your mouth without having any bad feelings, I mean gag reflex.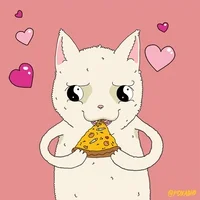 6. Pizza is simply a love. You will not have a better relationship with anyone than a pizza. So when you have a pizza, why the heck you would need a boyfriend. Any boyfriend is just a trouble and adds nothing more than problems in your life. Stop having a boyfriend, start enjoying your relationship with a pizza.
7. And if you make pizza your crush, there is no better babe than it. Pizza is the ultimate babe, Bae and everything at a time.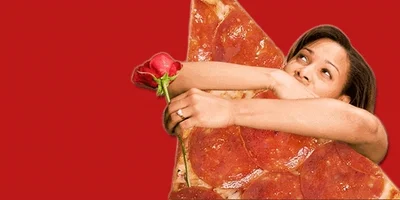 8. Pizza never disappoints anyone. You will not be disappointed as well. You can have a perfect relationship with a pizza. No breakups, no hard feelings, no arguments- but just love and awesomeness.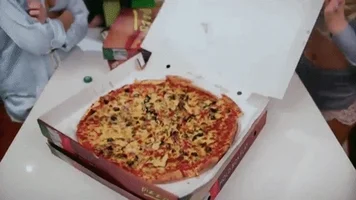 9. As said earlier pizza never disappoints you so it will make you feel fulfilled. This lovely, pizza and that in a relationship with you- fucking awesome.
10. You will not need to say "I love you" anymore because now you love pizza.